Elite Video Player – WordPress plugin


Elite Video Player is modern, responsive, fully customisable high-end video player for WordPress that support advertising and the most popular video platforms like YouTube (single, channel, playlist), Vimeo, self-hosting videos (only mp4 required), Google drive videos, Dropbox videos, local videos, Amazon S3 and LiveStreaming HLS m3u8 videos.. Showcase your videos in your site across all browsers & devices with this unique and most powerful video player around.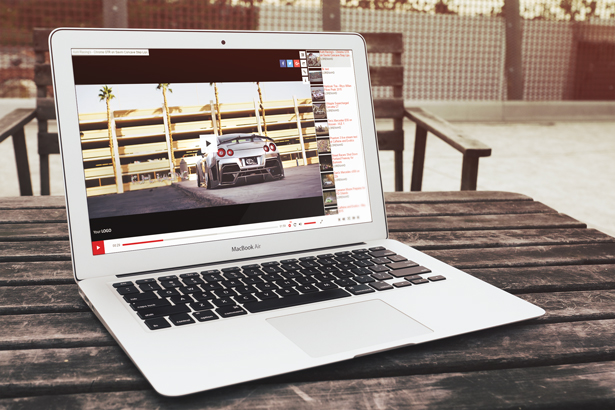 Have your Elite Player up and running in minutes
Installation is super easy. Simply choose video player type and insert the shortcode in your page or post.
YouTube support – playlist/channel/single youtube
Elite video player can play any youtube video, import youtube playlists or even user channels. You can use default YouTube player or YouTube player with custom controls.
YouTube 360 VR & YouTube LiveStreaming support
Elite video player has now support for any Youtube 360 VR video, and even supports livestream videos from Youtube.
Self-hosted videos
You can host your own videos with only mp4 format required.
Vimeo support
Also, elite video player can play any video from vimeo too. Vimeo videos can be played with default Vimeo player or custom Elite player.
HTTP Live Streaming (HLS .m3u8) support
Elite video player now supports HLS (HTTP Live Streaming) .m3u8 files.
Amazon S3 & Amazon cloud drive videos
Elite player can play any video from amazon server.
Google drive videos
You can store and play videos from any Google drive.
Dropbox videos
Recommended when it comes to large files, use Dropbox to host your videos for free and play them in Elite player accross websites.
Local videos
You can also play any video from your local drive, no need for web hosting. Videos from dropbox are also supported.
Openload videos
Elite video player can play any video from Openload.
Mixed videos
Create your playlist with any video type you want – mix YouTube/Vimeo/Self-hosted/GoogleDrive videos all in one playlist.
Advertising
Elite video player supports pre-roll (before), mid-roll (during), post-roll (after), video ads and pop-up ads. For each video in playlist you can set own pre-roll/mid-roll/post-roll/pop-up ad. Also, advertising is improved with custom skip ad option, which means that you can set different skip time for each video. Each ad can be added for all video types that elite player supports: youtube single videos/youtube playlists/user channels, vimeo videos, and self-hosted mp4 videos.
Google Analytics
With Google Analytics you can track how many times videos has been watched and downloaded. Also, you can track how many times Advertisement video has been watched, how long Advertisement video has been played (before it's skipped) or even count how many times your advertisement video was clicked.
Subtitles (captions)
Elite video player has subtitles (captions) support for HTML5 self hosted videos, Google drive, Dropbox, HLS m3u8 Livestream or Amazon S3 videos.
Sticky mode
Elite player has support for sticky mode to keep videos visible to your customers all the time on the page (when scrolling up/down through page). If video is not in user viewport, sticky player will appear in bottom corner, and if video is in user viewport, sticky player will automatically hide.
Lightbox mode, responsive mode, fullscreen mode
Elite video player can be showed in lightbox mode. You can set any image to open player in lightbox. Multiple lightbox images are supported (multiple lightbox players in same page). Lightbox options are: lightbox image, lightbox image width and height, lightbox close on click outside (optional), lightbox autoplay (optional). This way you can have multiple video players on the same page.
Responsive mode creates Elite video player that fits exactly into page or post content.
With Fullscreen mode Elite video player will cover the entire page.
Deeplinking videos
Elite player supports Deeplinking which means that any video from playlist can be accessed through URL link. Also, users can share active (current) video.
For example: Deeplinking target to video called "Top Models" from playlist.
Protect video content
On self hosted videos you can disable right click over the video to prevent "Save video" action, and hide "src" attribute.
Also, to protect your videos in a way that nowbody can see your video content (even if it's "downloaded") is to use HTTP Live Streaming – HLS m3u8 format.
This will help to understand better: link, this way nobody can view your video.
Convert your .mp4 files into .m3u8 format to protect your videos.
jpg, png, gif support
With Elite video player you can display your images or gifs, instead the video. This feature gives you option to use Elite player like banner or image slider. You can even mix images with videos in the same playlist.
Unlimited color option
Elite player look can be customised by changing the color accent to any color you like to make your player blend in to your website perfectly.
Auto-generated embed code
Elite video player have ability to automatically generate unique embed code from it's own settings, so visitors can embed your video player anywhere and anytime in their webpages. Elite player will auto create embed code from posts or pages, so it can be embedded anywhere.
Url parameters support
Elite video player can be customized even through url parameters. For example, customize defualt player: http://creativeinteractivemedia.com/player/embed/index.html by giving blue color and light skin: http://creativeinteractivemedia.com/player/embed/index.html?embed=true&colorAccent=00adef&instanceTheme=light
It works everywhere
Elite video player is a HTML5 ready player that enables it to work on all platforms – desktop & mobile.
Elite player is optimized for laptops with touchscreen as well.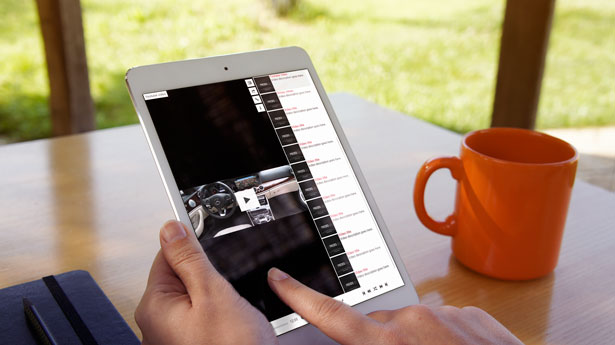 Lifetime support!
With this purchase you get a lifetime 5 star support. You also get a frequent updates, bug fixes and adding new features (on customers requests) for free!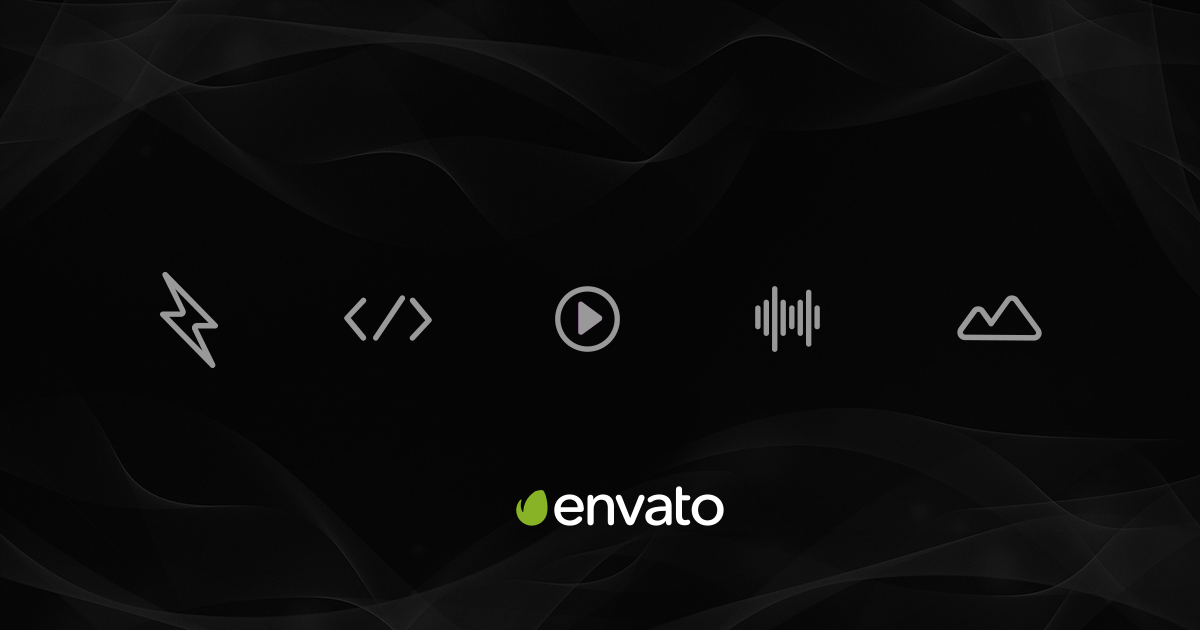 Features
the most advanced video player
packed with options
pre-roll, mid-roll, post-roll, pop-up advertising that works with youtube videos/playlists/user channels
pre-roll, mid-roll, post-roll, pop-up advertising that works with vimeo videos
pre-roll, mid-roll, post-roll, pop-up advertising that works with self-hosted videos
Lightbox mode
mixed videos – YouTube/Vimeo/Self hosted/GoogleDrive
Google Drive videos support
Amazon S3 support
mobile optimized
optimized for touchscreen laptops
responsive design
sticky mode
subtitles (captions) support
easy to use
choose between custom YouTube controls or default YouTube controls
multiple (unlimited) instances of Elite video player in same page
resizeable width and height
font awesome icons – perfect for Retina displays (font Awesome icons are vectors, which mean they are gorgeous on high-resolution displays)
fully customisable – use any color scheme you like or set one of the 20 pre-built colors (lime, green, emerald, teal, cyan, cobalt, indigo, violet, pink, magenta, crimson, red, orange, yellow, amber, brown, olive, steel, mauve, taupe)
choose between 2 types of player – with playlist or without playlist
real fullscreen support
tooltip indicator for better user experiance
optional right-click menu
option to hide self hosted video sources (to prevent users from download/steal your videos)
autoplay (optional)
logo image (optional)
poster image (optional)
autohide controls (optional)
shuffle (optional)
load random video on webpage load (optional)
info window (optional)
social networks share (optional)
embed player (optional)
6 video player pre-built shadow effects
use only icons that you need
12 pre-built scrollbar types (light,minimal,light-2,light-3,light-thick,light-thin,inset,inset-2,inset-3,rounded,rounded-dots,3d)
well documented
free support
free updates
Credits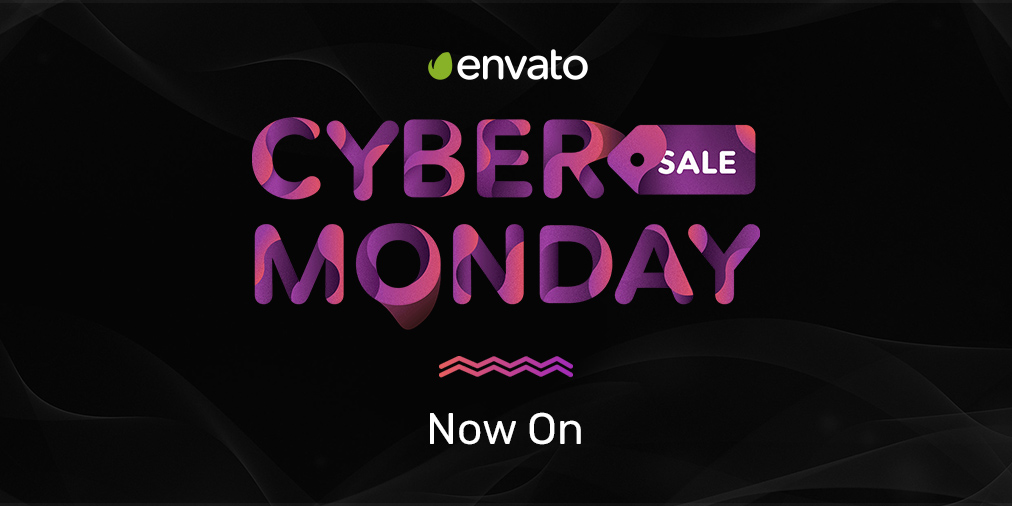 What Buyers say

Excellent product and an excellent after service. Very impressed with this player, it looks professional and I can customise it to however I want it to look. Opened a huge range of possibilities that I never thought about previously.
– vanski91

This plugin comes with awesome features and customizability with Top-notch customer support. Finally, a video player with flexible advertising features. 5 stars naturally!
– HpnotikQrew

Amazing product. Exactly what I was looking for. Best customer support. Prompt replies and service. Product was awesome as is but I wanted some adjustments to customize it more for my website. Rates and turnaround speed were excellent and worth it. Top notch service.
– vvfilms

The player is impressive. I would like to thank you for some effective customization as we requested allowing "TV broadcasting" over the internet.
Zoran
– zoran071

Everything about this player is great. From the codes, support, design, ability to customize and everything else. I will always be a customer of this team.
– Sipo001

Wonderful!
– Dana_zen

I just had to leave another review on this player because how awesome you guys are for your support and continued updates. All around good player, I highly recommend.
– reggiehood

Support is great and the plugin easily replaces overpriced products such as Vimeo! Thank you!
– Scotrobertsonfit

A very good product that was easy to use to present my collection of videos the specific way I wanted them to appear (not so easy with other players).
I had a minor issue with security settings of my site causing videos hosted on Vimeo from playing back properly – the author provided EXCELLENT support and resolved my problem in a day! I'm very pleased with the product and support provided.
– xjb123

Quite simply the best video player I have used in conjection with WordPress and I have tried several.
Straight out of the box, easy to set up and customise the player. Very simple/intuitive even for those with not much of a techy background.
Aesthetically, fantastic to look at/extremely slick.
The support is very good quick as well.
Very happy – 5 stars!
– davidmfraser

super
– JacekHenrykJankiewicz

Nice work. many features
– Darigh

Once I opened the zip file and uploaded the plugin only everything worked out great the plugin is awesome!
– Bozzman

Amazing support from Zeljko going above and beyond to help us resolve a css issue we were experiencing. He was fast to respond and super helpful! The player is so easy to customise and loads of amazing features!
– freehandmktg

i wanted to choose many reasons for my ratings but the system only allow me to choose one. That's how great this plugin.
I like the ability change the color of the player. Allowing multiple formats of adverts: graphics, text, video.
And the shortcode functionality is genius. Very simple to use.
Then the amazing support is something else. The author responds within minutes! Wow!
I am glad I bought the item. I highly recommend it.
– edwinakpan

Finally found a video player that offered a features I was looking for.
– palmtreetahiti

Really good support and amazing plugin !!!!!
– yassiraliotti

Main Reason for rating 5 Stars, all the above has gone exceptional works, thanks for the updates.
Thanks
– ablani25

Prompt, professional support.
– perceptron_labs

Great plugin and very helpful response from the author when it came to some support issues. Highly recommended.
– kjolley

Loving this player! So far it has been able to do anything we need – which is hide as far as possible that videos are hosted on youtube but still being able to play from youtube for speed and free hosting. Speedy support too.
– tobias_w

Had a small conflict with CSS on my current theme. Elite Video Player fixed it and now it runs perfectly!!! Thanks so much!
– fmackrell

Excellent plugin
– walidbenayed

GREAT FEATURES AND EASE OF USE
– jesuismike

BEST video plugin EVER!!! Trust me, I tried lot of them but this one is NO.1
And also BEST customer support I ever see!
– Kminstrumentals

Complete solution.
– marcelofranklin

Incredible support – awesome features and detailed, thoughtful interface.
Amazing!
– larryngocn

5 stars For all. This is very good product, thank you
– MarinaGalatioto

Excellent product and an excellent after service. Very impressed with this player, it looks professional and I can customise it to however I want it to look. Opened a huge range of possibilities that I never thought about previously.
Thank you!
– sriel1

Is a fantastic plugin, I recommend it, its functionalities are exactly what I was looking for and its constant updates are excellent, congratulations
– anthonisx

Great support and plugin, looking forward for new features.
– ccarrionm

5 stars, more i cant say
– extor

Fantastic customer support and a great video plugin with many features.
I needed a mixture of video and video Lightbox to display YouTube videos on my website, after trying a few others I ended up choosing Elite Video Player and I'm glad I did!
– dantheman4437

The customer support from Creative Media has been top notch. I have been using the plugin for quite some time now and the service has been well worth its price plus more.
– Streamicks

Zeljko is really awesome guy! If you need help he will help you! And the player is working fine!
– zuky21

Really a powerful player, a lot of nice features and responsive, works well with all screen resolutions. Take up your good work!
– mbollini

Incredible customer support from Zeljko: fast, nice and helpful, even with a newbie like me. Recommend strongly!
– Glgy

The plugin is perfect, and the support Zac provides is amazing!!!
– bmxracerx

Great support!
– artivista

I received great customer support and think there is a lot of functionality with this plugin – really good value for money.

- Trước khi mua sản phẩm, hãy đọc kỹ điều khoản sử dụng tại trang:
Điều kiện & Điều khoản
- Tất cả sản phẩm các sản phẩm đều được miễn phí cập nhật TRỌN ĐỜI. Tuy nhiên, với các khách hàng mua gói thành viên VIP MEMBER sẽ được cập nhật trong khoản thời gian của gói thành viên.
- Nếu bạn có bất kỳ câu hỏi nào, xin vui lòng đọc kỹ mục FAQ ở đường dẫn sau:
Các Câu Hỏi Đáp Thường Gặp
- Nếu như bạn không tìm được câu trả lời cho câu hỏi của bạn, xin vui lòng liên hệ với chúng tôi qua Form Thông tin, hoặc hệ thống hỗ trợ trực tuyến.
- Mỗi sản phẩm bạn có thể sử dụng cho không giới hạn website.
* Lưu ý: Không dùng các Phần mềm Hỗ trợ Download (như IDM...) để download sản phẩm, vì các Phần mềm này sẽ gửi rất nhiều request lên server làm gây nhầm lẫn khiến bạn bị hết lượt tải giới hạn trong một ngày với Gói Thành viên VIP MEMBER.