ARMember – WordPress Membership Plugin
ARMember is wordpress membership plugin for 2020, a One Stop Solution to sell WordPress subscription, user registration plugin, user profiles and lot more without having any advanced knowledge of programming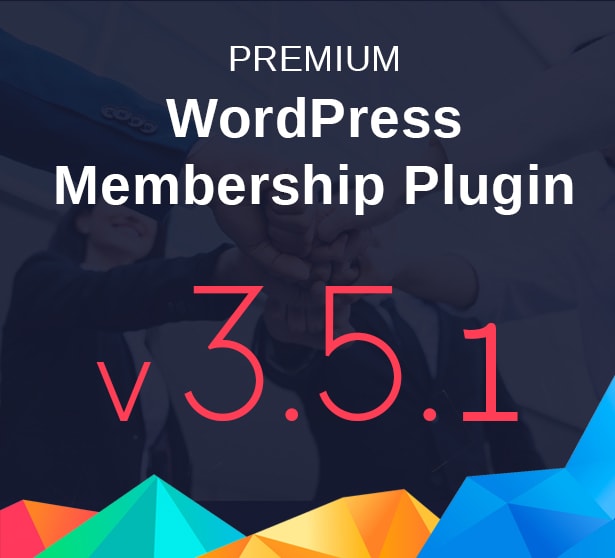 Experience magic of ARMember with personal Frontend/Backend demo or quick video overview


Most efficient content protection
Armember has great content protection features. You can protect your full or partial content by various ways.

Offers almost every kind of membership models
ARMember offers many different ways to offer memberships models to your subscribers.

Great new feature introduced now dynamically create membership card and assign to premium members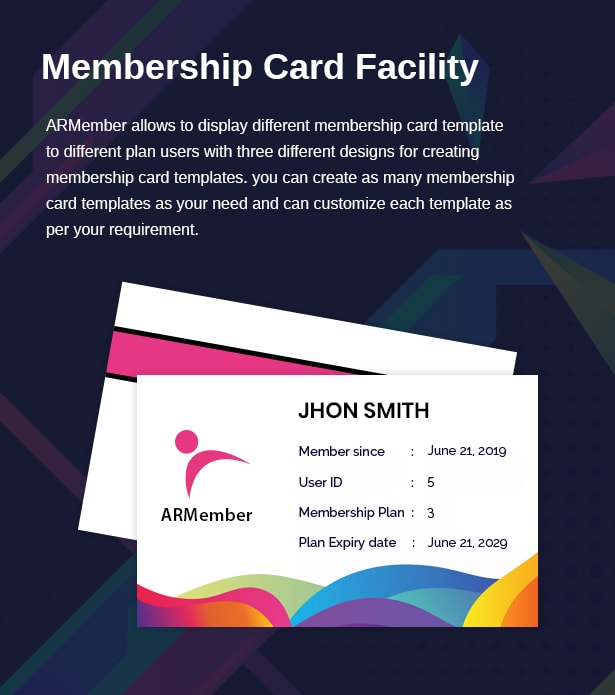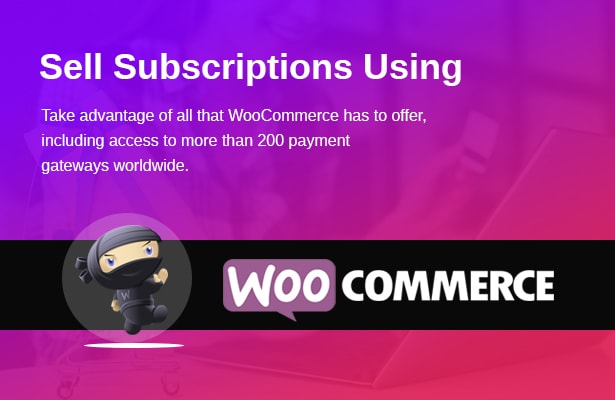 Login/signup Forms
Do you want best forms for signup and login withmany bells and whistles??

Opt-ins Integration
Build a contact list with most popular opt-ins tools when member registered with your site.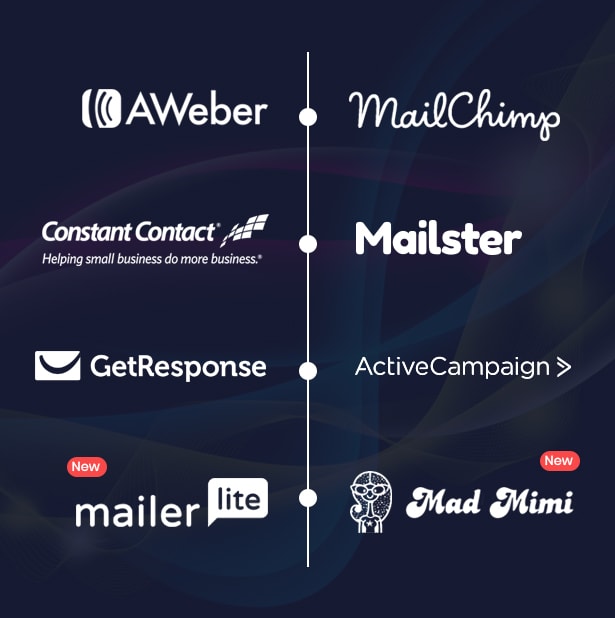 Built-in Securiity Options Available
We highly consider your Security concerns. Save your money to be spent on Numerous plugins to secure your site.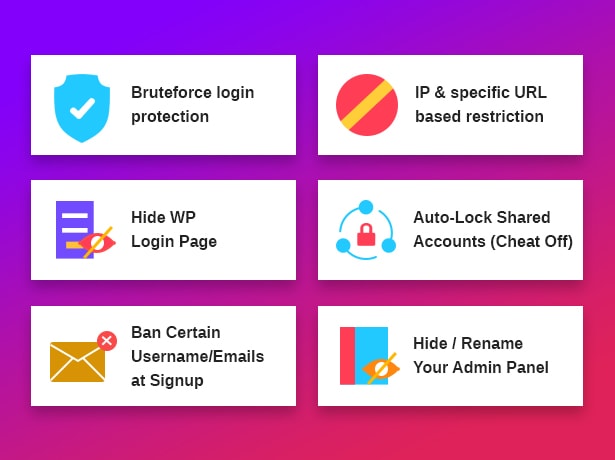 Third Party Integration
Obviously we can not do everything. So, we give option to integrate with best third party plugins.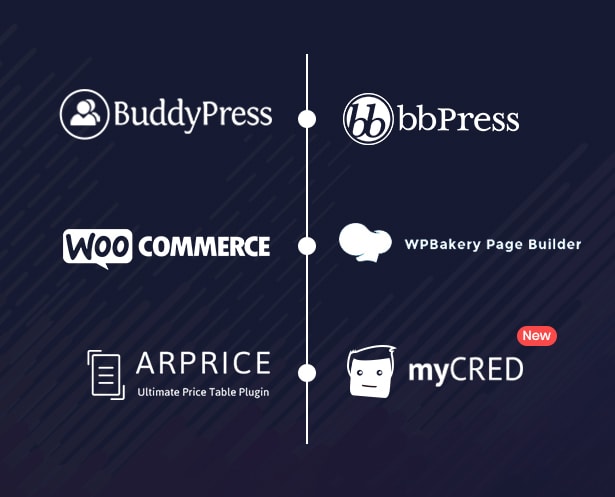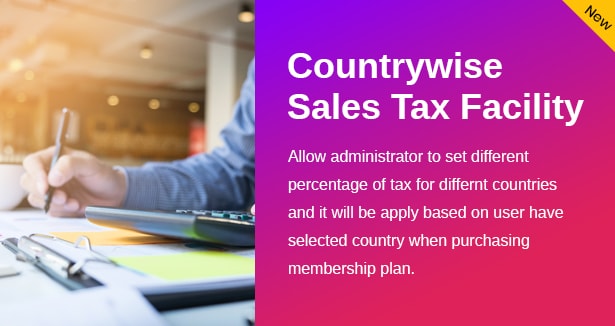 Lets Get Socialize
Beautiful user profiles and searchable member directory pages with great customizations.

More Social Features
All popular features of buddypress are here now.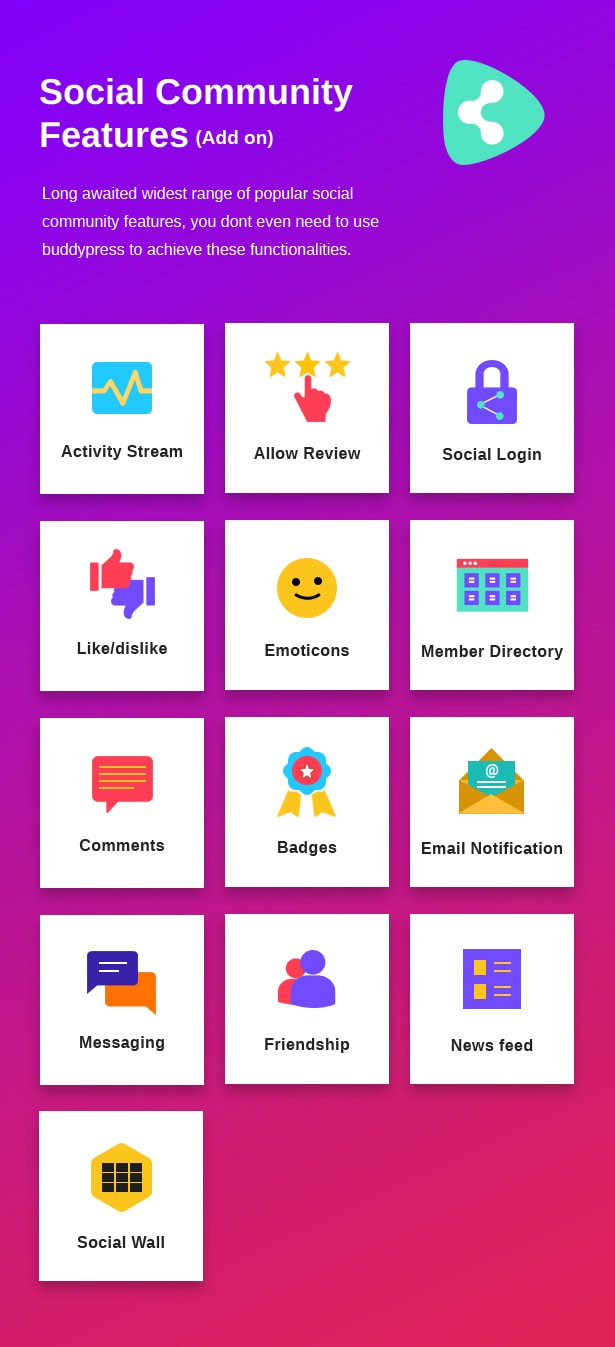 That's not it!! ARMember comes with tons of more great features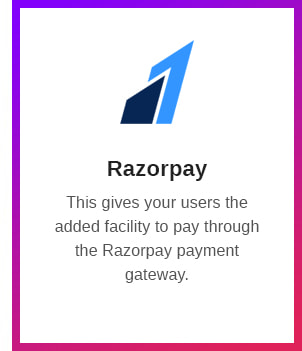 How ARMember users feel about the plugin experience? few of those 5 Star rated testimonies

ARMember WordPress Membership Plugin is the latest and easy to use membership management solution that will cover all your membership website requirements by a tailor-made design just for you. It is super easy and user-friendly that you need no rocket science knowledge in the field of programming.
ARMember is a complete bundle that will offer protected members-only content, suitable payment options, member management and so much more !
Important Features-
Our goal is to provide you with the maximum which is easiest to understand as well as use. We want to keep the membership building process as simple as possible. Keeping all this in mind we came up with these added features to ease up the process even more. You will get instant access to these added benefits as soon as you purchase ARMember :
Easy member management
Unlimited plans with trial period
Content restriction flexibility
Multiple payment gateways
Periodic billing
Drip content facility
Social Networks login/connect
Member profile/directory templates
Exclusive coupon management
Opt-ins (email marketers)
Built in modal form support
Badges and achievements
Navigation menu links for forms
Developer friendly API
Import Export Users & Settings
Captcha free anti-spam facility
Email notification with template
Woocommerce content restriction
Buddy press integration
One click Plugin update
Professional support team
Translation ready
Change Log
Version 3.5.1(02 May, 2020)
Version 3.5(14 April, 2020)
Added New Social Login : Google Signin Facility.
Added new facility to purchase a membership plan using myCred points.
Added facility to display myCred points in a membership card.
Added Facility to view entered Password in login form.
Added New "Login History" Report.
Improvements in Membership report and payment report.
Improvements in Report Dashboard page.
Added new facility for administrator to display list of users who have used particular coupon.
Added support of the Google Recapcha V3.
Added facility to view password in a user readable mode in login form.
Added Double Opt-ins facility in a Mailster.
Improvements in Payment History.
Other minor bug fixes.
Version 3.4(27 November, 2019)
Added Many new Frontend Widgets like Payment Transactions, User Badges, User Profile etc.
Added new Reports section which has reports for members and payment transactions.
Added new facility to purchase multiple products from WooCommerce when Multiple Membership module is active in ARMember.
Added email (as a metadata information) in individual transactions at stripe.
Improved Coupon module.
Improved overall ARMember functionalities for Ajax based themes.
Improved Drip rule filters.
Fixed bug related to frontend forms look and feel in RTL.
Fixed bug related to apply tax while adding member from admin panel.
Other minor bug fixes.
Version 3.3.3 (21 October, 2019)
Small bug fixes and performance improvements
Version 3.3.2 (03 October, 2019)
Added option to accept payment with stripe default checkout(built-in credit card fields) method OR stripe SCA popup method.
Added new email notification upon 'User login'.
Other minor bug fixes.
Version 3.3.1 (18 September, 2019)
Fixed bug related to file upload issue in profile cover.
improved stripe integration
Other minor bug fixes
Version 3.3 (10 September, 2019)
Added new facility for user-wise private content.
Added new form section "Profile Forms" to create profile forms with more custom fields other than signup/login etc.
Added 3D Secure such as SCA Compliant Stripe Payments
Added new facility to generate bulk copuons.
Added new facility to set Avatar and Background Image in Membership card.
Added new facility to set custom fields in membership card.
Added new feature to Enable/Disable in-built ARMember's spam protection facility.
Added two new email notification events:

On member close account event.
Payment due reminder for auto debit payment type.

Added more shortcodes to use in Email notification message.
Added facility for administrator user to view/print Membership card.
Added facility to cancel Finite plans.
Added more security upon file upload.
Removed Google Plus social media support.
Much more optimized code and loading speed improvement.
Other bug fixes.
Version 3.2.1 (19 March, 2019)
Updated Max Mind Database.
Updated MailChimp API version 3.0
Other Minor bug fixes.
Version 3.2 (07 March, 2019)
Introduced New Signup Form Field: Google Recaptcha.
Added Facility to allow multiple drip rule on same Membership Plan for custom content.
Added New Facility to add custom fields in Members Directory Listing.
Added New Social Profile Field Skype and WhatsApp for profile and directories.
Added Facility to allow to use underscore(_) in Username.
Updated Social Login LinkedIn with oAuth 2.0 Method.
Added Compatibility to Mailster Latest Version.
Updated PHP Mailer Library.
Other Minor bug fixes.
Version 3.1.1 (19 December, 2018)
Version 3.1 (07 December, 2018)
Added Compatibility with Gutenberg editor.
Added New Google Fonts.
Added Facility to Export Login History of user.
Other bug fixes.
Version 3.0(Major Release) (30 October, 2018)
Introducing new Email marketer(Opt-ins) : MadMimi and Mailer Lite.
Added Support of Instagram Social Connect Facility for Login/Signup.
Added New Feature to Apply Coupon Discount On each Recurring Payments of subscription plan.
- Trước khi mua sản phẩm, hãy đọc kỹ điều khoản sử dụng tại trang:
Điều kiện & Điều khoản
- Tất cả sản phẩm các sản phẩm đều được miễn phí cập nhật TRỌN ĐỜI. Tuy nhiên, với các khách hàng mua gói thành viên VIP MEMBER sẽ được cập nhật trong khoản thời gian của gói thành viên.
- Nếu bạn có bất kỳ câu hỏi nào, xin vui lòng đọc kỹ mục FAQ ở đường dẫn sau:
Các Câu Hỏi Đáp Thường Gặp
- Nếu như bạn không tìm được câu trả lời cho câu hỏi của bạn, xin vui lòng liên hệ với chúng tôi qua Form Thông tin, hoặc hệ thống hỗ trợ trực tuyến.
- Mỗi sản phẩm bạn có thể sử dụng cho không giới hạn website.
* Lưu ý: Không dùng các Phần mềm Hỗ trợ Download (như IDM...) để download sản phẩm, vì các Phần mềm này sẽ gửi rất nhiều request lên server làm gây nhầm lẫn khiến bạn bị hết lượt tải giới hạn trong một ngày với Gói Thành viên VIP MEMBER.